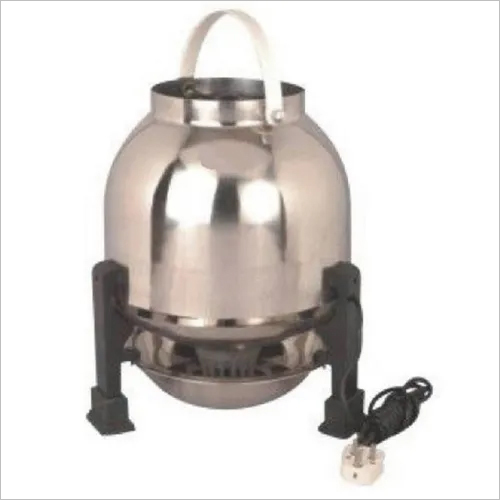 Product Description
Fumigator
(Aerosol Disinfector)
Aerosol Disinfector is made of stainless steel with a strong heart-a centrifugal sealed type fractional motor. The motor shaft, nuts and bolts are of high quality stainless steel and brass. Other components used in equipment are made of good quality rubber and thermoplastic to ensure the durability and non corrosion of the equipment.
Splits the solution of formalin and water (30: 70) into microparticals. Due to high aerodynamic stability the formalin droplets remain suspended in the atmosphere for longer duration and because of penetrating property it ensures100% sterile germ free and zero bacterial Environment. The multipurpose disinfector instantly destroys even air born bacteria.
Aviliable capacities
1.5 liter and 5 liter.