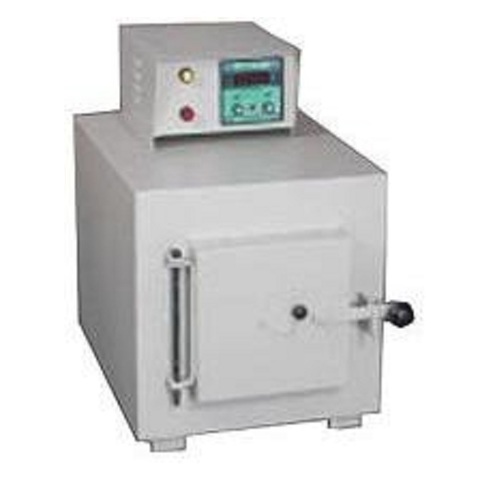 Rectangular Muffle Furnace
Product Code : SS2021
Price And Quantity
Unit of Measure

:

,
Product Description
Muffle Furnace Rectangular
Specification
Light weight with ceramic fiber wool insulation (instead of brick insulation). The outer casing is made of double walled thick p.c.r.c. Sheet, duly painted. Heating elements are made of wire and backed by high temperature carpool insulation, which avoids loss of energy. Temperature control unit consists of energy regulator, fitted in front of furnace with two pilot lamps. The apparatus is complete with one parameter, thermocouple, silver thermal fuse, main lead with power plug. To work on 220/230 volts ro 220/230 volts a.c. Maximum temp. Is 1000°c and working temp. 900°c for model of higher temperature the maximum temp. Is 1200°c and working temp. 1100°c.
Muffle Size (W x H x D) Working 900°C Working 1000°C
100 x 100 x 225 m.m.

125 x 125 x 250 m.m.

125 x 125 x 300 m.m.

150 x 150 x 300 m.m.

200 x 200 x 300 m.m.

175 x 175 x 475 m.m.

300 x 300 x 300 m.m.
Optional Accessories
Digital Temperature Indicator-cum-controller.

PI Digital Temperature Indicator-cum-Controller